We provide opportunities at NO COST to candidates seeking new career opportunities, We have the expertise to match your skills and experience with the needs of our client companies. Click here to learn more about how we can help you find your next career position.
Wallach Associates is partnering with several prominent Defense/Intelligence firms in staffing new multi-year programs of national importance. Unfortunately due to the sensitivity of these programs, we are not able to provide you with detailed job descriptions at this time. However all programs require an active TS/SCI security clearance with a full scope lifestyle polygraph. Opportunities are at salary levels generally from $100,000- 200,000 per year plus benefits and other perks and encompass all skill sets from developers to "C" level executives.
SKILL SET AREAS INCLUDE, BUT ARE NOT LIMITED TO:
Software Development - Java/J2EE, Java Script, Spring, Struts, C++, .Net, C#, VB, Python, Hibernate, Junit, AJAX
Web Development - JSP, APS, Cold Fusion, Javascript, PHP, Perl, HTML, XML, Cascading Style Sheets (CSS)
Database Development and DBA - Oracle, SQL Server, My SQL, Sybase, Access, Rational Rose, DB2, Lotus Notes, Agile
Red Hat, Ruby on Rails, Cloud Computing, Storage Area Network (SAN), Tomcat/Apache, CentOS, Data ETL, Computer Forensics, Primavera, Netezza, NetBios, Lab Windows, /CVI
Ant, Eclipse, Web Logic and API Interfaces, Apache/Tomcat, Optical Signal Processing, Electro-Optical Systems
Netezza, NetBios, Cyber-security, Active Directory, Public Key Infrastructure (PKI), Tomcat, CentOS, Apache, XML, NSA SIGINT and CND Data, xKeyscore
Information Assurance, Certification and Accreditation Processes (ISSO, ISSE, ISSM, CISSP), SW Configuration Management, Project Management Framework, (PMF) processes, Microsoft Certificate Authority (CA)
Network Systems Design, Test, Engineering and Administration (Unix, Linux, Windows), Semantic Web Technologies
JOB CATEGORIES INCLUDE, BUT ARE NOT LIMITED TO:
Software Engineers, Systems Engineers/Architects, Systems Integrators, Web Developers, Applications Testers, Software Tools Developers, Project/Program Managers, New Business Developers, Technical Writers/Documentation Specialists, Network and Systems Administrators, Configuration Managers, Information Security Engineers (ISSO's, CISSP, ISSE), Database Developers (DBA's).
In summary, we are actively recruiting for over 1,000 positions within the Intelligence Community with skill sets and labor categories across the board. One of our prime partners is a 4 billion dollar plus revenue company that plans to hire over 1500 people within the next two years for new, long term contracts.
We urge you too send us your complete resume as soon as possible to ensure prompt consideration for all openings, both in the metro DC area, as well as nationwide
Email your resume to:
jobs@wallach.org
(attachments welcomed)
ACT TODAY...your dream job is only a mouse click away!
Referral Bonuses
Testimonials
Working With A Recruitment/Placement Firm
Ten Common Mistakes
Beware of Counteroffers
Submit Your Resume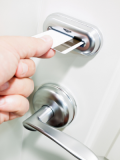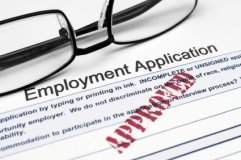 TS/SCI/POLY
If you have active TS/SCI/POLY clearances,
click here now
and use your "tickets" to access a variety of rare opportunities of national importance.