TESTIMONIALS
Since 1965, we have recruited and placed thousands of professionals at hundreds of client companies. Our record of continuous service to the Defense/Intelligence community speaks for itself. Below is a partial listing of just some of the clients we have worked with over the past 46 years.
DEFENSE/INTELLIGENCE CONTRACTORS
Lockheed Martin, AT&T Gov't Solutions, IBM, Harris Corporation, L-3 Communications, BAE Systems, CACI, Mantech, Raytheon, Rincon, Zeta Associates, Verizon, Unisys Corporation, GTE, McDonnell Douglas.
MANAGEMENT-TECHNICAL CONSULTING FIRMS
Booz-Allen & Hamilton, McKinsey & Co., Ernst & Young, KPMG, SAIC, Computer Sciences Corporation, DCCA, BTG, Inc., QinetiQ.
NON PROFIT and R & D FIRMS
MITRE, Center For Naval Analysis, Lincoln Lab of MIT, Riverside Research, The Aerospace Corporation.
Listed below are several personal testimonials
"It has been my pleasure over the past two decades to work with Don Wallach in two distinctly different situations. Initially, Don and his firm worked with the company of which I was President and CEO. My company, BDM Corporation, required senior personnel with excellent technology credentials and security clearances. Don's recruiting work on our behalf was professional and successful. This was a long-term relationship. Subsequently, after my retirement from my company, Don and I served together for a number of years on the Board of Directors of a highly rated technical professional services firm, BTG, Inc. In this relationship, as peers, I observed that Don was thoughtful, well informed, analytical, and a cooperative Board member. He was very helpful and supportive of the Board as we worked our way through a successful sale of the company."
–Earle Williams, former President/CE0, BDM Corporation
"In my previous work at Verizon Communications we used Don's firm Wallach Associates to help us recruit for several large contract wins. Their experience and connections within the Intelligence Market Space allowed us to achieve our objectives and find quality candidates for several key positions." Top qualities: Great Results, High Integrity, Creative
-George Hargenrader , Program Manager, Verizon Gov't Communications
"Don has provided excellent service to Newbrook Solutions throughout the term of our relationship. Unlike many of the recruiters that we have worked with who start strong and fade, Wallach Associates continues to provide consistent service; proactively identifying candidates and partnering with Newbrook to meet our staffing goals." Top qualities: Personable, Expert, High Integrity
– Dustin Smithers, President, Newbrook Solutions.
"Wallach Associates quickly found what I was looking for and connected me with an awesome job that significantly increased my quality of life (not to mention paycheck)."
- A cleared computer scientist in the DC area. (details classified).


"Thank you very much for the outstanding work you have performed for MITRE over the years. The extra effort your organization put forth during our recent rapid expansion was most impressive."
- Charles A . Zraket, President, The MITRE Corporation, Bedford, Massachusetts


"One of our best sources of professional talent. Becoming a Wallach Preferred Client was one of our wisest business decisions."
- Jose Yglesias, President, SYSCON, Washington, DC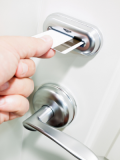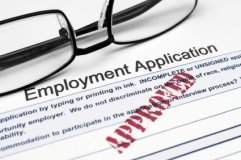 TS/SCI/POLY
If you have active TS/SCI/POLY clearances,
click here now
and use your "tickets" to access a variety of rare opportunities of national importance.