EMPLOYERS
Finding and hiring the right high technology professionals is always a demanding task. If you require experienced talent with TS/SCI and Polygraph clearances in a timely fashion, the job can seem almost impossible. As you all know, even when the general economy is soft and the unemployment rate is high, finding the people you need is often harder. Simply put, the good candidates are currently employed and are hesitant to look for new opportunities in a weak overall economy.
Nevertheless, your critical openings must be filled in a timely fashion in order for you to perform on your contracts vital to our nation's security. That's where we can be of vital assistance too you.
Since 1965, we have been recruiting top caliber professionals with high level security clearances for hundreds of clients, large and small …. nationwide. Our experienced team of recruiters and account executives can draw upon our vast database of former candidates, in addition to sourcing new candidates, using the latest sourcing and recruiting techniques. We also partner with selected redruiters, nationwide, to broaden our search efforts.
For more information as to how we can best serve you, please
click here for special information
regarding recruiting candidates with polygraph clearances.
We only engage in searches for permanent employees and work on both a retained and contingency fee basis. Our rates are fair and reasonable and are available upon request.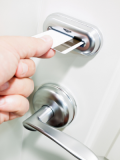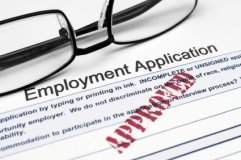 TS/SCI/POLY
If you have active TS/SCI/POLY clearances,
click here now
and use your "tickets" to access a variety of rare opportunities of national importance.