Wallach Asssociates Inc. specializes in the recruitment and placement of experienced professionals who currently work on intelligence oriented programs for the Defense and Intelligence Community. Since 1965, we have been the leader in this niche market and we currently have one of the nations largest repository of cleared candidates. If you have a current SBI or SSBI with an Active Top Secret Clearance and/or Active SCI Access, ISSA, NSA, or other lifestyle polygraph clearance, we want to talk with you immediately! As a result of the unstable environment and potential threats from various parts of the world today, we expect a steady, long term increase in the number of requirements for technical professionals to work on numerous, highly challenging programs of critical importance to our nation's security.
Our clients have current openings ranging from $90,000 to over $180,000 per year. They pay all fees, interview and relocation costs and you get the free benefit of our extensive knowledge of this very specialized marketplace. Nationwide opportunities include Software Engineering (JAVA, .NET, C++, Oracle), Systems Engineering, Database Development, Communications Systems, Weapons Systems, SIGINT, ELINT, INFOSEC, Information Warfare, Cyber-security, Information Assurance, and the list goes on...
Please click the link to
find your new job
or
find your new employee
.
Testimonials
Job Seeker Services
Working With A Recruitment/Placement Firm
Ten Common Mistakes
Beware of Counteroffers
Submit Your Resume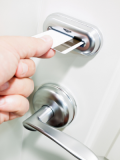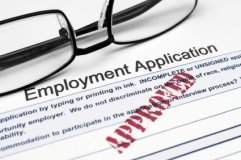 TS/SCI/POLY
If you have active TS/SCI/POLY clearances,
click here now
and use your "tickets" to access a variety of rare opportunities of national importance.