TEN COMMON MISTAKES

Ten Common mistakes that candidates make in presenting themselves to potential employers.
1. The Number one complaint from employers is " Candidates don't listen first."
2. Candidates act as though they are the buyer rather than the seller - You have to sell yourself with everyone you meet and at every level.
3. Candidates want to share what their objective is before they listen to what their prospective employers needs are - You can sell your skill set better if you find out what is needed. This also keeps the discussion focused on what the employer wants to discuss.
4. Candidates don't do their homework - Before you meet with a company, check out their web site, ask for a copy of their annual report, and if all that fails, ask your recruiter or the personnel department where you might get information on the company.
5. Candidates don't break the ice at the beginning - You might notice a picture of children, a sailboat, ski scene artwork, a collection of some kind. Try and find something in common or at least demonstrate interest in what is of interest to the interviewer. Such as, "I notice you have two young children.... How old are they? Mine are 4 and 2...."
6. Candidates have to play to what they want to get the job - When an employer asks you to tell them about yourself, ask them where they would like to begin. Some interviewers want the bottom line & some want to know more about you as a person.
7. Candidates should never exaggerate or mislead - Don't invent things that you have not actually done. Never lie!
8. Candidates rarely send timely thank you notes - Send a note within 24 hours to both the personnel representative and the hiring manager thanking them for meeting with you, informing them of your interest in the work discussed and suggesting that your education and experience are compatible with their needs and will enable you to make valuable contributions to their efforts.
9. Employers hire Candidates they would like to work with first - There will always be someone who is as competent as you, so if you are competent & likeable you have the upper hand.
10. Finally, Candidates don't ask for the job - Ask each individual with whom you meet for their support for that job. It makes them feel good to be asked and shows respect for their role in the hiring process.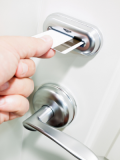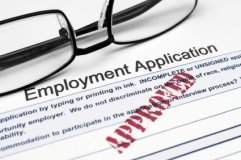 TS/SCI/POLY
If you have active TS/SCI/POLY clearances,
click here now
and use your "tickets" to access a variety of rare opportunities of national importance.