We are a technical and executive search firm dedicated to the recruitment and placement of information technology and electronics engineering professionals. Since 1965, we have been paving the way to better opportunities for software and systems engineers, programmer analysts, computer scientists, management consultants, program/project managers, "C" class executives and related high-tech scientists. Our client companies are primarily involved with Defense/Intelligence related programs of national importance to our security.
Since our inception in 1965, we have successfully recruited and placed thousands of high-tech professionals in hundreds of companies both large and small. We have the ability and experience to locate superior candidates and have developed long term working relationships with hundreds of top-caliber employer clients.
Our list of satisfied client companies is extensive and still growing, both locally and nationally, including hundreds of firms ranging from relatively young, rapidly growing organizations to internationally known leaders in the defense, space, and intelligence communities.
We maintain a database of former candidates that is one of the largest repositories of resumes of candidates with TS/SCI and Polygraph clearances in the United States. Thus, we are able to tap into relationships we have maintained since 1965 to find the best talent for our client companies.
PRIVACY POLICY AND TERMS OF USE
All information submitted to us is handled in the strictest confidence and only released to authorized parties. Our website is for the sole use of candidates seeking new employment in the Defense/Intelligence sector and our clients seeking to locate and hire the best degreed professionals with at least 3 years experience since receiving their degree, and who also possess active TS/SCI and Polygraph clearances which enables them to work on projects of national importance.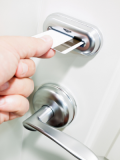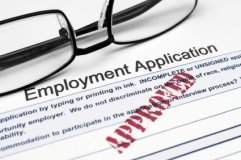 TS/SCI/POLY
If you have active TS/SCI/POLY clearances,
click here now
and use your "tickets" to access a variety of rare opportunities of national importance.