As a token of our appreciation for referrals of qualified professionals who may be interested in seeking new employment, we are continuing our very successful Referral Bonus Program. Wallach Associates will pay referral bonuses of $2,500 to anyone referring new candidates to us who are placed by us within one year from the date of referral. Although this policy will apply to anybody we place, for the foreseeable future we are only interested in receiving referral of candidates who possess at least active Top Secret Clearances, preferably with an active SSBI's and active SCI accesses and lifestyle polygraphs. We also prefer candidates with hard science degrees (preferably advanced degrees) for technically oriented positions and advanced degrees in computer Sciences, Management Information Systems, or Management for Project or Program Management positions.
FOR ANY CANDIDATES WE PLACE WHO HAVE USABLE AND TRANSFERABLE LIFESTYLE POLYGRAPH CLEARANCES WE WILL PAY AN ADDITIONAL $1,000, BRINGING THE TOTAL REFERRAL BONUS TO $3,500.
When you refer someone to us, in order to receive referral credit, the candidate must inform us that you have referred him/her to us and, preferably, you should also contact us to confirm the referral. Referrals may contact us by telephone at 301-340-0300 or via email directly to:
don@wallach.org
.
Wallach Associates will pay these referral bonuses to anyone referring new candidates to us (other than yourself) who are placed by us within one year from the date of referral. (Placed being the date of written acceptance of a firm offer with a start date). Self referrals do not qualify for referral bonuses. Thank you for your support in helping staff these programs vital to our nation's security.
Testimonials
Working With A Recruitment/Placement Firm
Ten Common Mistakes
Beware of Counteroffers
Submit Your Resume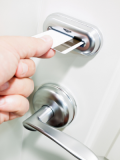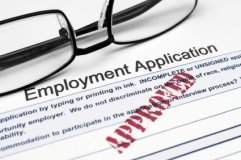 TS/SCI/POLY
If you have active TS/SCI/POLY clearances,
click here now
and use your "tickets" to access a variety of rare opportunities of national importance.